Gardner Engineering offers a full line of civil engineering services. We bring extensive experience and in-depth industry knowledge to every project. Our comprehensive services include:
Water Engineering
Gardner Engineering offers the expertise to design new systems and equipment for your water resource project. From water treatment facilities, to underground wells, to natural springs, we offer the expansive knowledge you need from a water engineer in Ogden, UT for successful execution. Our myriad of water engineering services cover:
Water system analysis – computer network modeling
Water conveyance and distribution design
Spring development
Drinking water source protection plans and updates
Preliminary evaluation reports for wells
Well design and bidding
Water rights and proofs
Storage analysis and design
Water quality analysis
Water control valves
Fire flow determination
Chlorination design
Pressure irrigation analysis and design
Flumes and weirs
Flow measurement
Capital facilities plans
Flume and weir flow measurement
Canal seepage loss studies
Canal lining design
Storm water channels
Rip rap design
Erosion control measures
Stream diversion structures
Municipal Engineering
Gardner Engineering is your trusted source for urban engineering solutions. Whether you need to develop new parks or maintain a functional sewer system, we offer the expertise required for success. Our municipal engineering services include:
Annexation plats
Subdivision review
Utility and growth master planning
Industrial and business parks
Construction easements
Utility easements
Legal descriptions
Zone maps
UDOT encroachment permits
GIS mapping and master planning
Park layout and design
Aerial photography coordination
Parking lots
Reinforced concrete design
Curb, gutter, sidewalk & street design
Solid waste disposal analysis
Collection system design and master planning
Infiltration/inflow studies
Flow measurement
Bod5 analysis – composite sampling
Total containment analysis
Operation and maintenance manuals
Storm water management, collection and conveyance
Storm drainage analysis and design
Retention and detention basin design
Water quality control structures
Desiltation structures
Aerated lagoons
Septic tanks
Percolation tests
Cemetery design and layout
Transportation and Traffic Engineering
Do you need to ensure your city offers safe and efficient roadways for its residents? Gardner Engineering offers leading techniques to create the best roadways possible. Our expertise covers:
Traffic counts (manual & automatic),
UDOT analysis & design procedures
Intersection design
Channelization
Road rehabilitation and reconstruction
Overlays
Crack sealing
Chip & seal
Slurry seals
Rotomilling
Pavement design
Road drainage
Box culvert design
Culvert design
Bridge design
Traffic signing and striping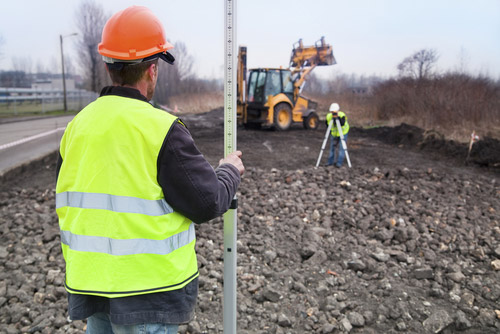 Land Development and Planning
What do you envision for the future? We can help make it happen. Contact the expert planners at Gardner Engineering to make your ideas a reality. Our land development and planning services provide everything you need:
Residential and community open space design
Site planning and analysis
Commercial, industrial, and institutional site development
Residential site development and planning
Land development planning of neighborhood and mixed-use communities
Design and development of streetscapes, parks, resort and recreation facilities
Land Surveying
Gardner Engineering is the leading land surveyor in Ogden, UT. When you need property surveys, right of way mapping, construction surveys or GIS management and surveying, we are the ideal source. Our experts apply decades of experience and industry-leading methods to ensure accuracy and prompt survey completion. Our survey expertise includes:
Boundary survey
Subdivision survey
ALTA survey
Design survey
Topographical survey
Construction layout staking
As-built survey
Roadway mapping
Pipeline survey
Railway mapping
State plane mapping
Infrastructure mapping
Asset management
Contact the professionals at Gardner Engineering for expert consultation on your next civil engineering project. Reach our team today at 801-476-0202.